Are you ready to fly?
"My mission is to help you recover the creativity you were born with and use it to create a meaningful and deeply satisfying life."
– David Engwicht, Change Coach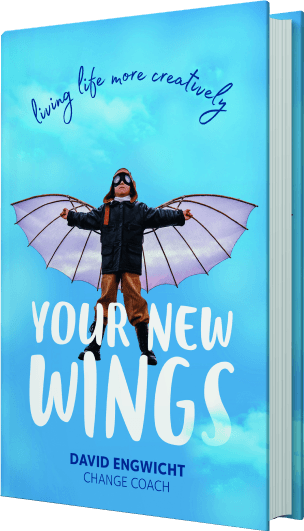 Live life more creatively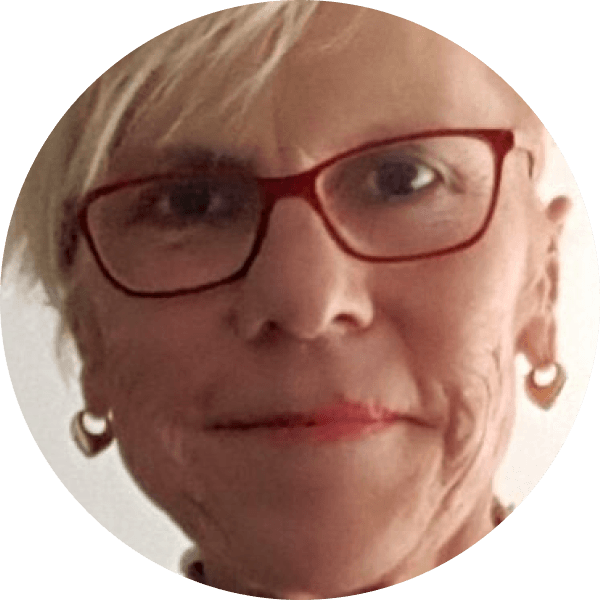 Mentally exhilarating!
Revisiting childhood thinking was akin to jumping naked from a rope into a cold creek – when the world feels fresh again and everything seems possible. A brilliant book!
– Suzanne Bourchier
Your Journey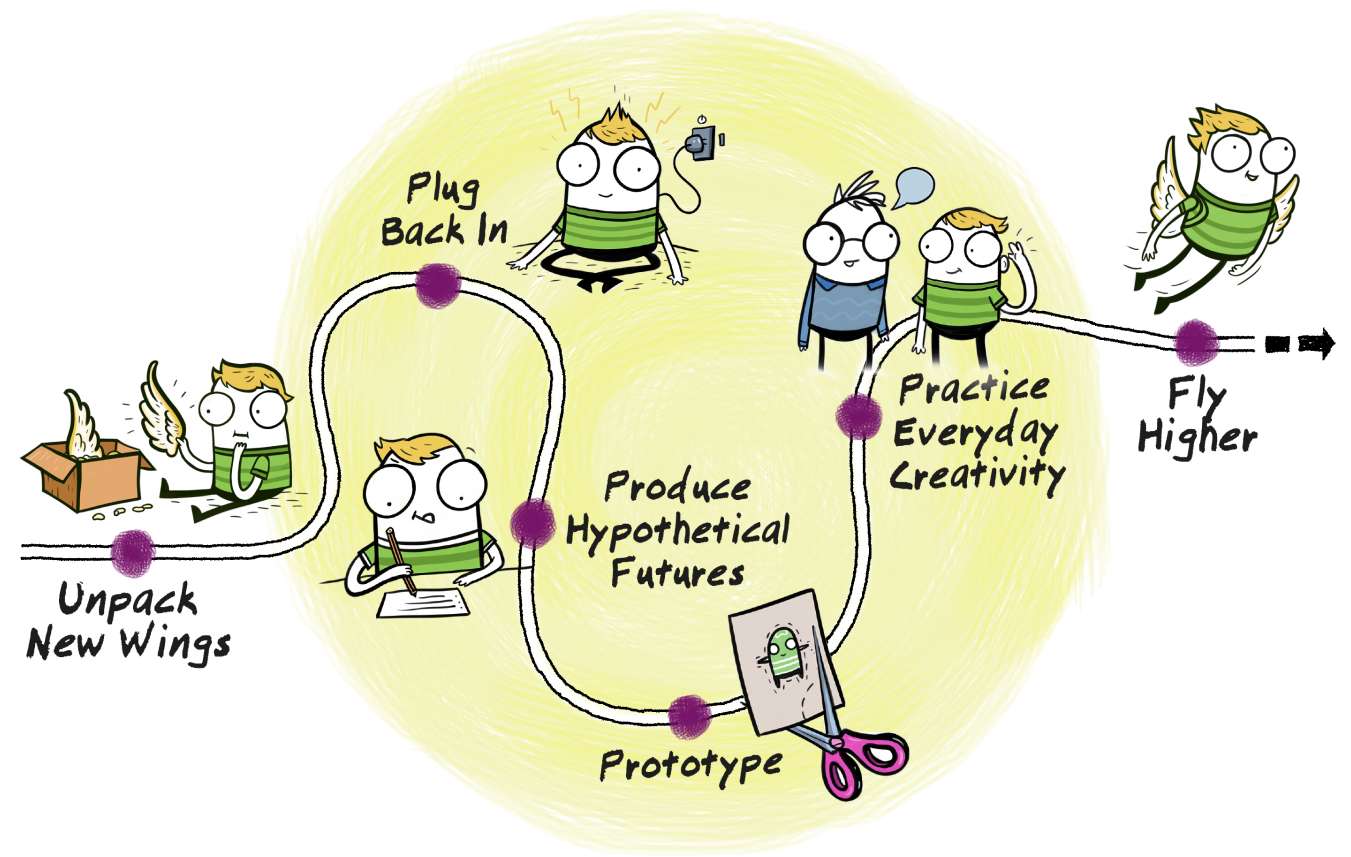 Get started with your copy of the book now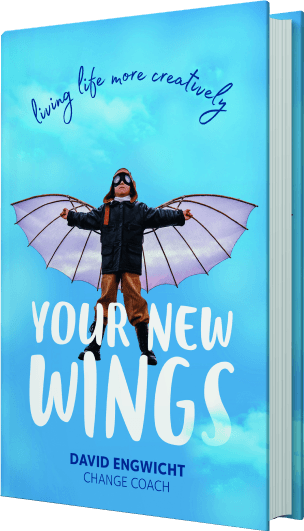 Who is the book for?

Activated creatives
People who are living the dream, but want to soar even higher.

Those who are partially stuck
And those who have suffered some kind of setback.

Those who are permanently stuck
People who feel like they have been wading through quicksand as long as they can remember.
Awesome!
"I have always considered myself a creative person, but David's book has given me a whole new range of tools to help me get my creative on!"
– Crystal McGregor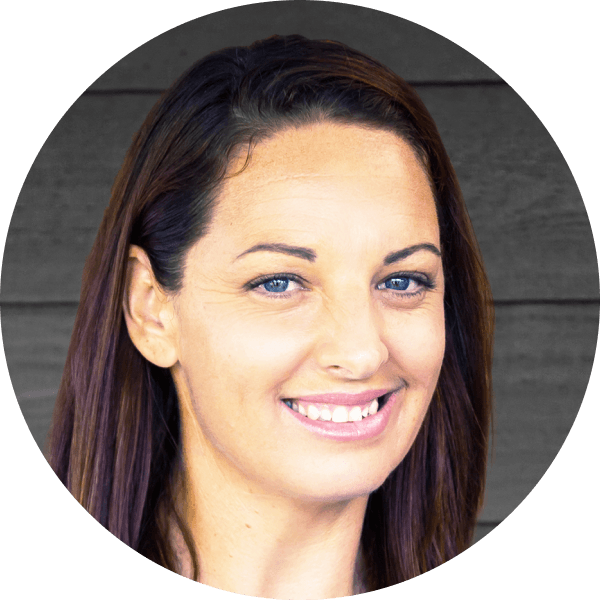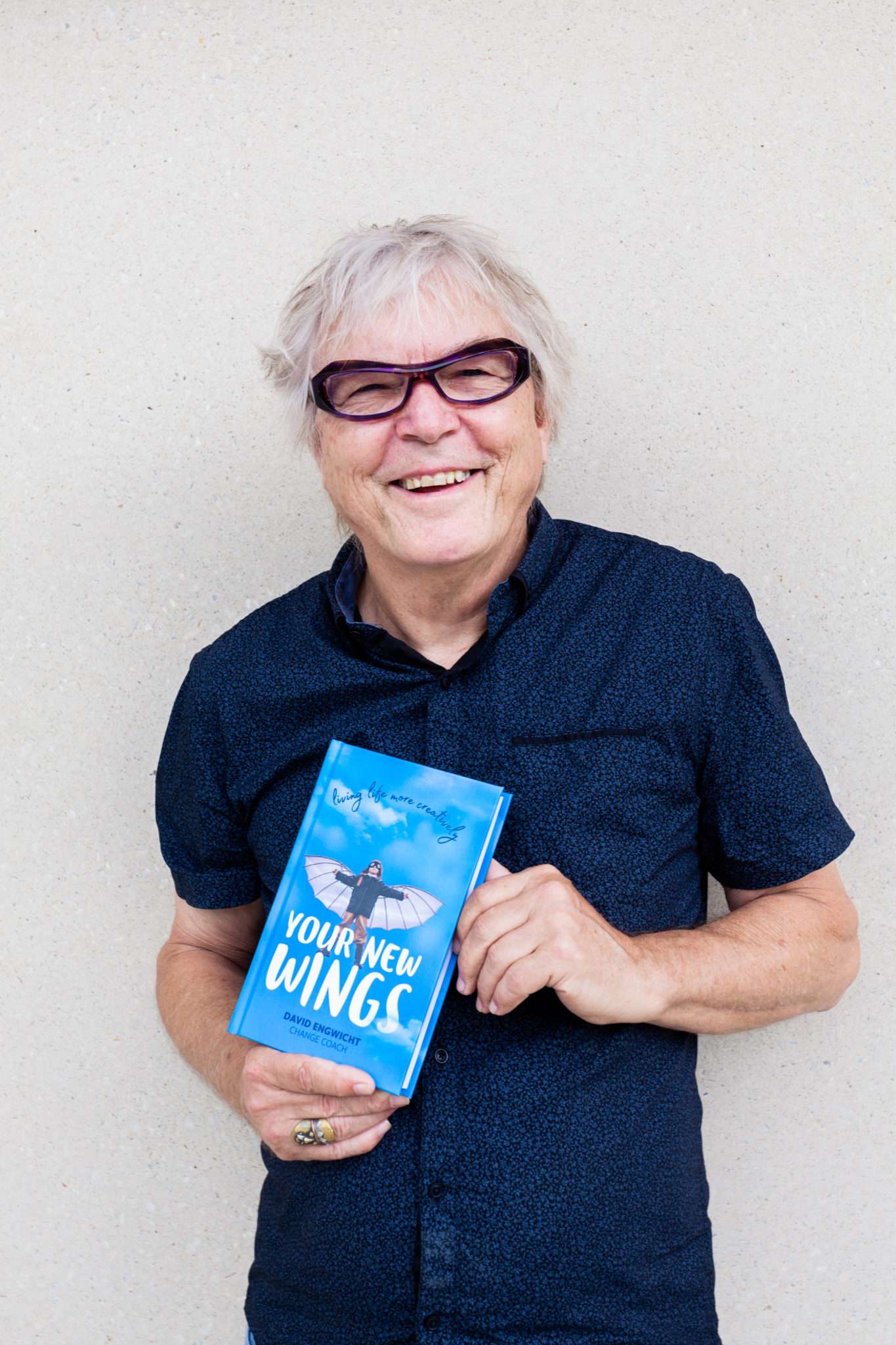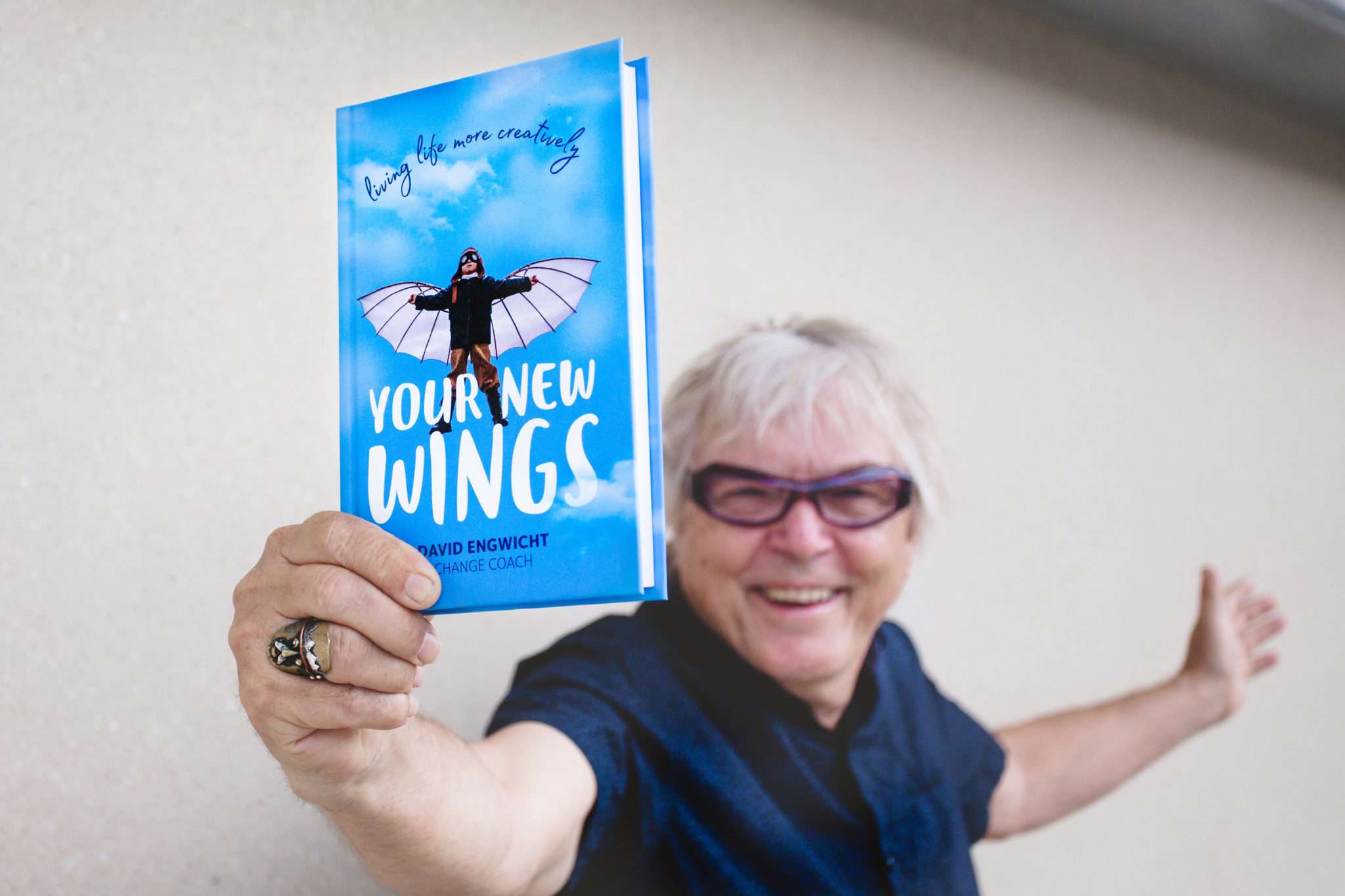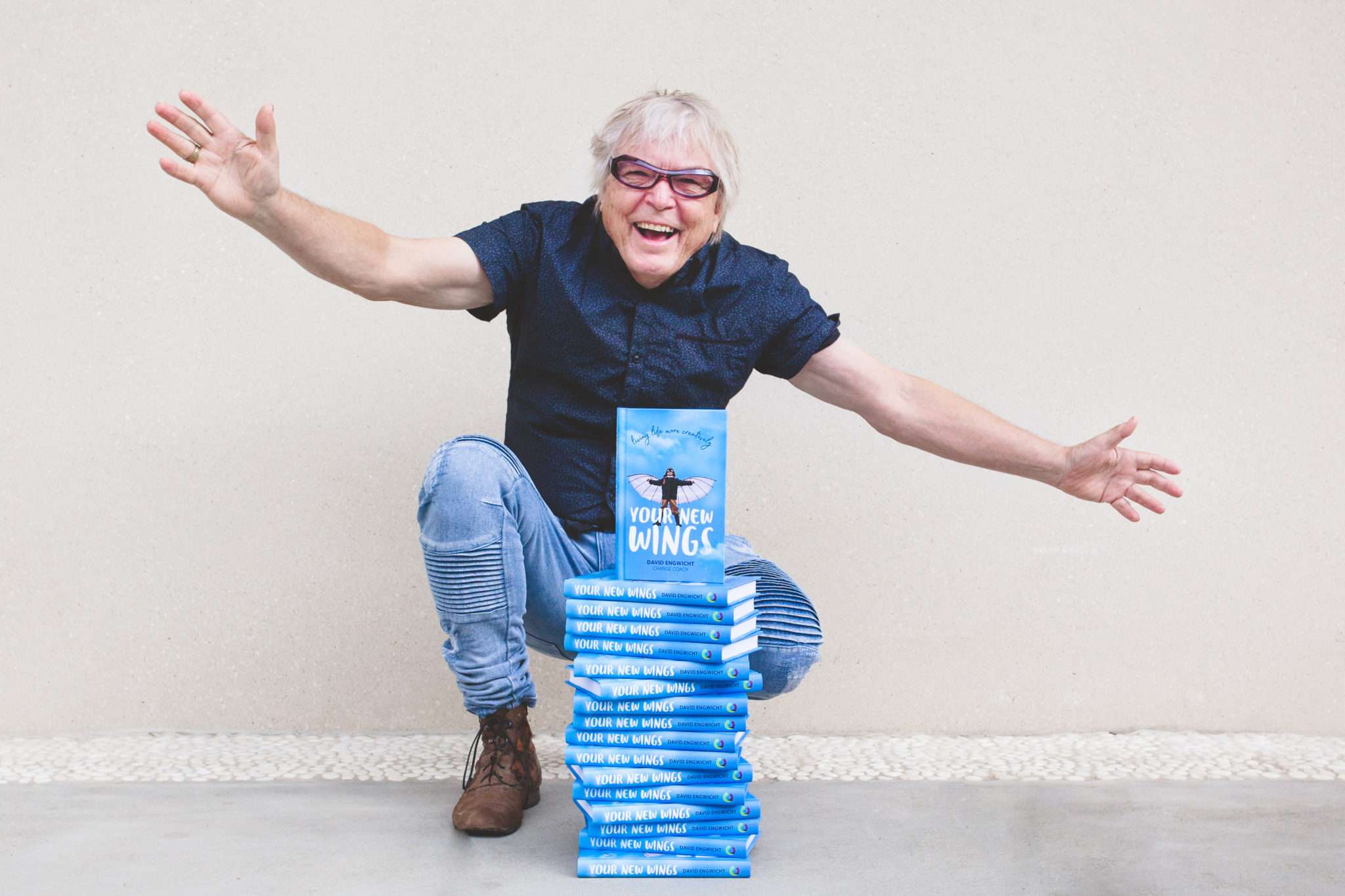 About the author
This book is not written by some baby-faced 24-year-old millennial who made his first million dollars writing a self-help book. David grew up the ultimate fringe-dweller.
His father was an itinerant gospel preacher, moving from town to town. David was a constant target of beatings, at home and at school. For the first 37 years of his life, he was trapped in a cultural backwater, treading water. But then his life took a dramatic turn when he attended a meeting to discuss a road widening through his community. Three years later he was travelling the world as some kind of guru on urban design and transportation.
He went on to create a number of social innovations including the Walking School Bus. Twenty-five years later, he created the 7 Day Makeover, a program that enables communities to renovate a dysfunctional public space, from planning to completion, in just seven days. This agile approach has resulted in towns totally transforming themselves. Project for Public Spaces in New York describe him as 'one of the world's most inventive thinkers on creating vibrant public spaces.'
Over the years, David has worked with thousands of good-hearted individuals, dedicated to making the world a better place, but who feel powerless to create the change they desire. He decided to turn his attention from helping communities makeover public spaces to helping individuals makeover their lives.
David counts his lack of education and his dysfunctional childhood as his greatest assets and as the key to his creativity. He has built an extraordinary life for himself.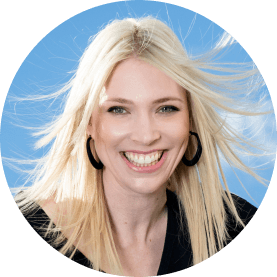 Loved this book!
"David has articulated a refreshing and clever perspective on creating change in your life and world. Highly recommended for anyone feeling stuck and wanting to make some changes."
– Jen Jeavons
Get your copy of the book now